Phonics and Reading
Learning to read matters for every child or young person, regardless of their starting points or learning needs. At Old Park School we have adopted the Little Wandle SEND (special educational needs and disabilities) programme. This mirrors the main Little Wandle Letters and Sounds Revised phonics programme but with adaptations and support in place that make it possible for schools, special schools and providers to meet the needs of all their learners.
Many of our pupils are working at pre-subject specific level of developmental and will therefore access Foundations for Phonics activities to grow phonemic awareness and develop listening skills. Where a pupil is ready for direct phonic instruction, then individual paths of progress are created following the Little Wandle progression map.
At Old Park we utilise the Collins Big Cat reading scheme to practise, apply and embed the phonic knowledge that has been taught.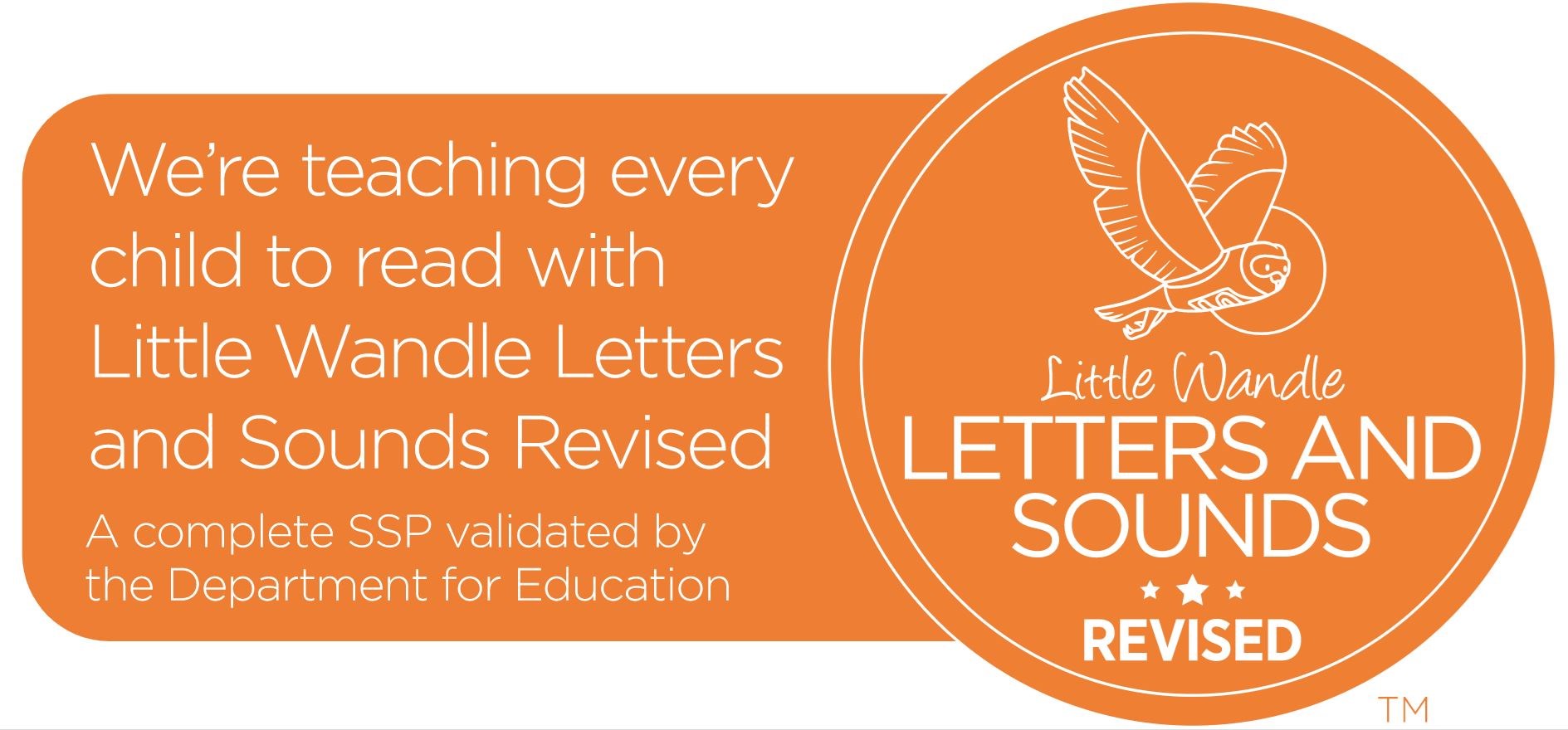 Foundations for Phonics: Tuning into Sounds
One of the most important aspects of Foundations for phonics is developing an awareness of sound, through activities that develop focused listening and attention, including oral blending. If your child is working at this stage they will be having daily opportunities to practice their early sound discrimination skills through exploring environmental sounds, instrumental sounds, body percussion, rhythm and rhyme, alliteration and voice sounds.
What is phonics?
Phonics consists of teaching the skills of segmenting and blending, the alphabetic code and an understanding of how this is used in reading and spelling. Your child is being taught how to read by decoding text. This involves learning to recognise letters (graphemes) and the sound (phonemes) that they represent. The phonemes are the pure sounds e.g. sssss rather than the letter names you would use when singing the alphabet song. Simply put, it is hearing the sounds in a word and writing them down to spell it correctly. When reading, it is sounding out a word and sticking the sounds back together to read the whole word.
You can learn how to say the phonemes by visiting...
Supporting your child with reading
Although your child will be taught to read at school, you can have a huge impact on their reading journey by continuing their practice at home. Remember, some children have a very short attention span when being read to or when reading, it is important that reading together does not become a chore. Try reading for a few minutes at a time in a place where you are both comfortable.
There are two types of reading book that your child may bring home:
A reading practice book. This will be at the correct phonic stage for your child. They should be able to read this fluently and independently.
A sharing book. Your child will not be able to read this on their own. This book is for you both to read and enjoy together.
Reading practice book
This book has been carefully matched to your child's current reading level. If your child is reading it with little help, please don't worry that it's too easy – your child needs to develop fluency and confidence in reading. In school your child will have up to six one to one reading sessions with the same book, working on decoding, prosody (reading with meaning, stress and intonation) and comprehension (understanding the text).
At home, listen to them read the book. Remember to give them lots of praise – celebrate their success! If they can't read a word, read it to them. After they have finished, talk about the book together.
Sharing book
In order to encourage your child to become a lifelong reader, it is important that they learn to read for pleasure. The sharing book is a book they have chosen for you to enjoy together. Any book can act as a sharing book, such as those you may have at home or from the local library.
Please remember that you shouldn't expect your child to read this alone. Read it to or with them. Discuss the pictures, enjoy the story, predict what might happen next, use different voices for the characters or explore the facts in a non-fiction book. The main thing is that you have fun!
More information about phonics and reading can be found at...
Questions?
If you have any questions about our phonics and reading approach in school, please ask to speak to a member of the 'My Communication' team who will be more than happy to help.